Michael Morschauser, PGA
Click on the picture blow to watch a Spectrum News Video  "Camillus Golf Professional Lowers Handicaps While Keeping Tee Times with His Most Important Foursome"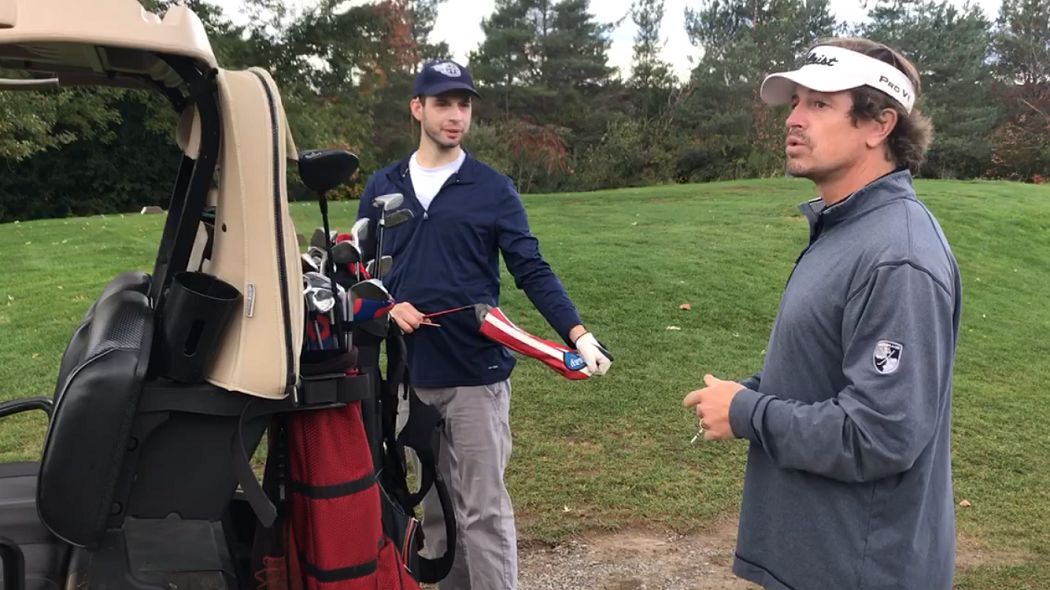 Michael has worked in the golf industry since 2004, as an Assistant Professional in the Northeast at Pittsfield Country Club in Pittsfield, MA and locally at Skaneateles Country Club and Head Golf Professional & General Manager at Marcellus Golf Club  In years past, he spent winter seasons as a Professional Caddie at Seminole Golf Club in sunny, Jupiter, Florida, while he worked to achieve his PGA of America, Class A status.
He is a firm believer in getting involved where you can to support what you love.  That led him to become a member of the CNY PGA Assistant's Association, where he held numerous titles including association President and helped bring its membership involvement to the highest level seen by the Central New York Section.  As a member of the CNY PGA Board of Directors from 2012-2015, he has been able to share his ideas on how to continue the development of the game of golf in the greater Syracuse area.
Michael is excited to share his professional expertise by introducing the ImPROve Golf Academy, hosting a variety of clinics for all ages and experience levels, and to interact with a new membership, offering tips and advice whenever he can.
Michael is a Central New York native, growing up in Utica and attending LeMoyne College in Syracuse, where he met his wife, Clare.  After graduating, they felt the area had enough to offer and decided to stay local.  For the past 15 years, they have lived on the west side of of Syracuse, welcoming their beautiful daughter, Flynn, to the family in August 2012, & son Avery in May 2018.  In addition to playing golf in his free time, Michael enjoys cheering on the New York Yankees and the Chicago Bears, and is also an avid Syracuse Orange football and basketball fan.